July was the month of self care for me and my family. As a mother, I always try so hard to do the best I can for the boys. Let's face it, I'm nowhere near perfect, but I do give my all and if that's good enough for my children, it's good enough for me. I can't say that I achieved any of the goals I set out to accomplish except for one: Focus on self-care.
One thing I've learned about myself over the last few months is I'm more at peace than I've ever been. Taking the time to really get to know self is one of the best things I've done this year. Year 30 has really been one for the books and pray that God continues to bless me and continues to guide my inner peace.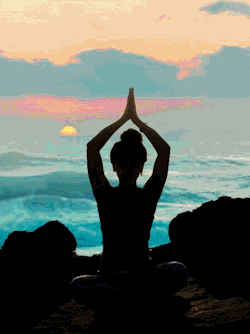 As far as my goals, it's time to get back into the purpose of why I started this series. In March, I wanted to see success and hold my accountable for the things I do. That means life, business, and personal. Since my son has been home for the summer, I haven't been as strict on myself as I have been and as a result, I've gained 7 lbs. back and my skin is D E H Y D R A T E D ! ! ! My water intake has suffered tremendously and I've been eating meat again! So you know what that means, time to get back into the gym and detoxing my body from all the fatty and acidic drinks, foods and snacks I've been putting in my body.
July in Review
Self-care was a big thing this month. I got 2 massages this month just because I wanted to. I downloaded this app called "Calm," which is a meditating app and it's really helped me to focus more. I've been listening to it first thing in the morning and before I go to sleep. I can see a difference in my sleep pattern and I find myself feeling more rested in the morning.
I hardly wrote any this month. Any posts uploaded this month were done from my phone in while lying in my bed. I had no energy to write this month. No explanation or excuses here.
Social Media was a flop this month, but that's because of my busy work schedule and spending time with the boys.
What's in Store for August?
SURPRISE!!! I'll be going back to school this month! I've been so excited to tell you guys! I'm majoring in Mass Communication with a focus in photography and journalism. I'm excited for this journey as it will help me grow as a writer and photo editor. Classes start on August 9th and my first official day is August 10th.
With that being said, you will still get posts while I'm school, I just have to modify my schedule a bit more so that I'm able plan posts and get homework done. Keep in mind my child and I are going to be in school. I'll make it work, trust me!
I'm already planning on how I'm going to get back in the gym. My goal is to go at least 3 times a week. That way I have time for everything else going on in my life.
Eating right and getting back on track health wise is a definite must this month. You'll see that along with the accountability journal come back in August.
I think that's enough for now. I don't want to tack on too much and I'm not able to keep up with the hefty schedule I'll have, at least until I'm use to being in school. What are your plans for the month of August? I want to hear it! Let me know down below in the comments. Thank you so much, all of you! Your subscriptions and support mean so much to me. I'm forever grateful for you all. Until next time...
Phoenix